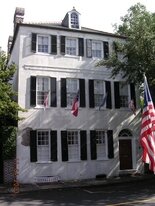 Stay at the Middleton Family Bed and Breakfast at 86 Church Street. Built in 1783, this unique property has 3 buildings on the lot. You will have your own eclectic carriage home and a driveway. Park your car and walk or ride a bike taxi anywhere on the peninsula.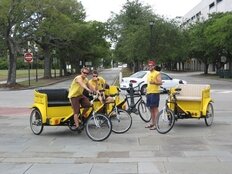 The nicest group of riders you will ever meet!
Make sure to take the yellow ones!
A great way to get around town, see the sights, and not struggle with parking.